The previous generation remote control known as the puck not only did not match the 'turbine' styling, it also was not compatible with the new Clifford alarm system.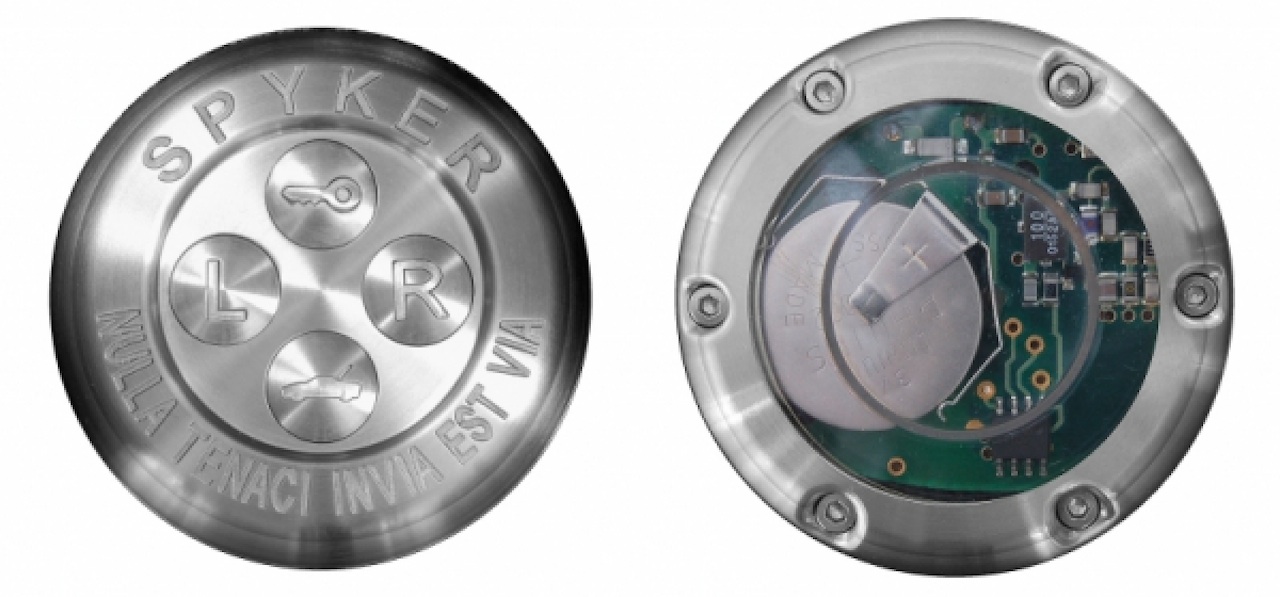 The new design was supposed to have the same functionality (unlock doors, unlock trunk, open Left and Right door). The position of the buttons was determined by the PCB received from supplier (standard item). An extra wish was to use only authentic materials, since this was an item which customers would obviously touch.
My former colleague Badr El-Allali started the design of this remote control which was supposed to come with the C8 Aileron. Due to other development department priorities, he was not allowed to finish the design and it was handed over to me. Based on his proposal and with his feedback, I got to the following design proposal.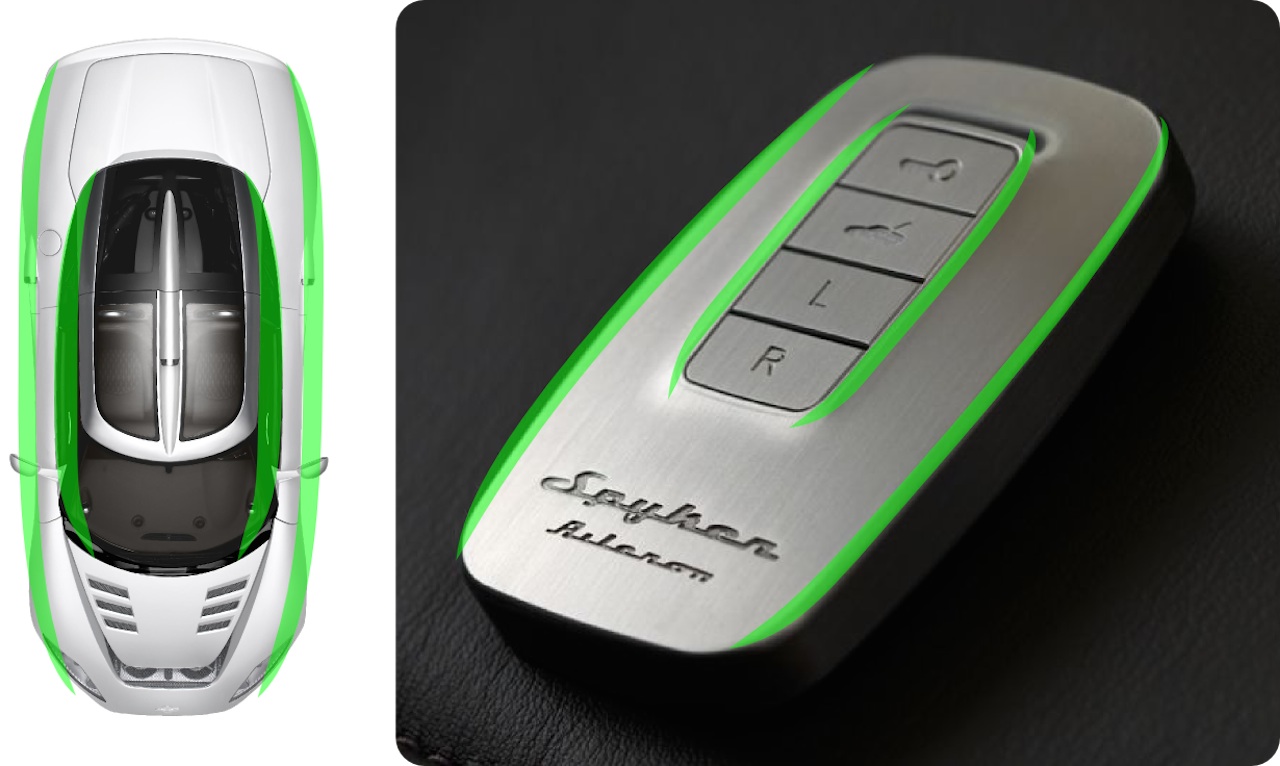 My design carried over the proposed outer contours and dimensions (since they proved to be comfortable to hold and elegant to look at) and the relative position of the buttons (defined by the PCB of the alarm remote), while I placed the buttons via the golden ratio relative to the housing and added the typography and actual construction details.
Lots of fine-tuning was needed to get the buttons to behave as desired.
This design proposal unfortunately had horrible RF performance, even when we used a microwave oven strength transmitter (the US allows for remotes which can open a garage on 6 miles distance…). The completely metallic enclosure had to be modified and glass and ceramic core options were explored. These could not be made to the required tolerances, so polycarbonate in either black or white (customer option) was chosen. The polished PC surface contrasted nicely with the brushed metal finish of all the other components.
We explored 3D printing/additive manufacturing for these components, but the symbols looked horrible on some samples. We ended up with the rather costly machining, but at least it looked and felt good. Since customers were willing to pay a premium for that, we kept it like this.