For the One:1 and Agera RS vehicles I developed a new key fob around the PCB of the new alarm system implemented in those vehicles.
One:1 key design was derived previous key fob design, but expanded with an integrated USB flash drive as requested by management and improved signal by not encapsulating PCB with antenna in metal enclosure. Button arrangement was different on new PCB, resulting in new button design.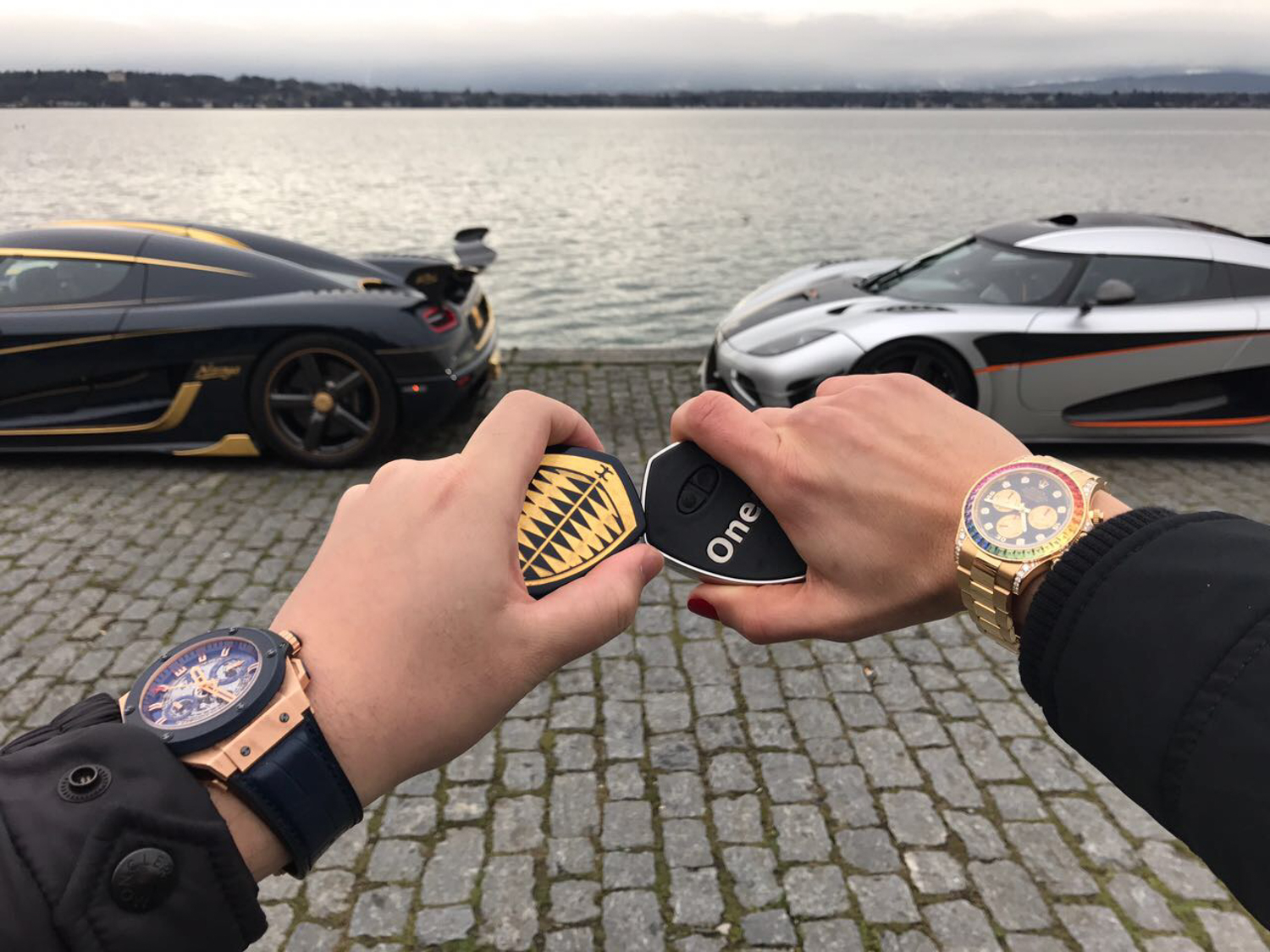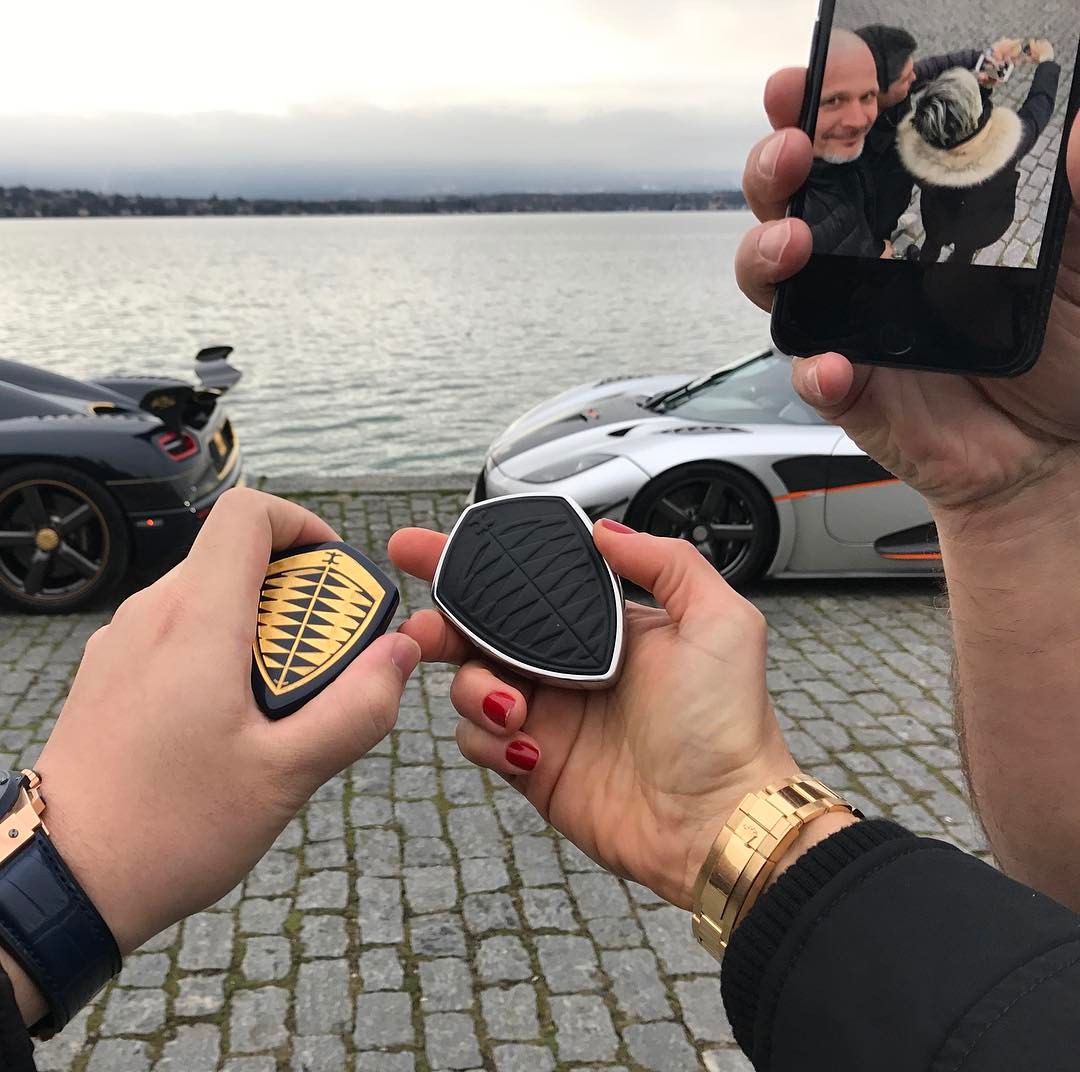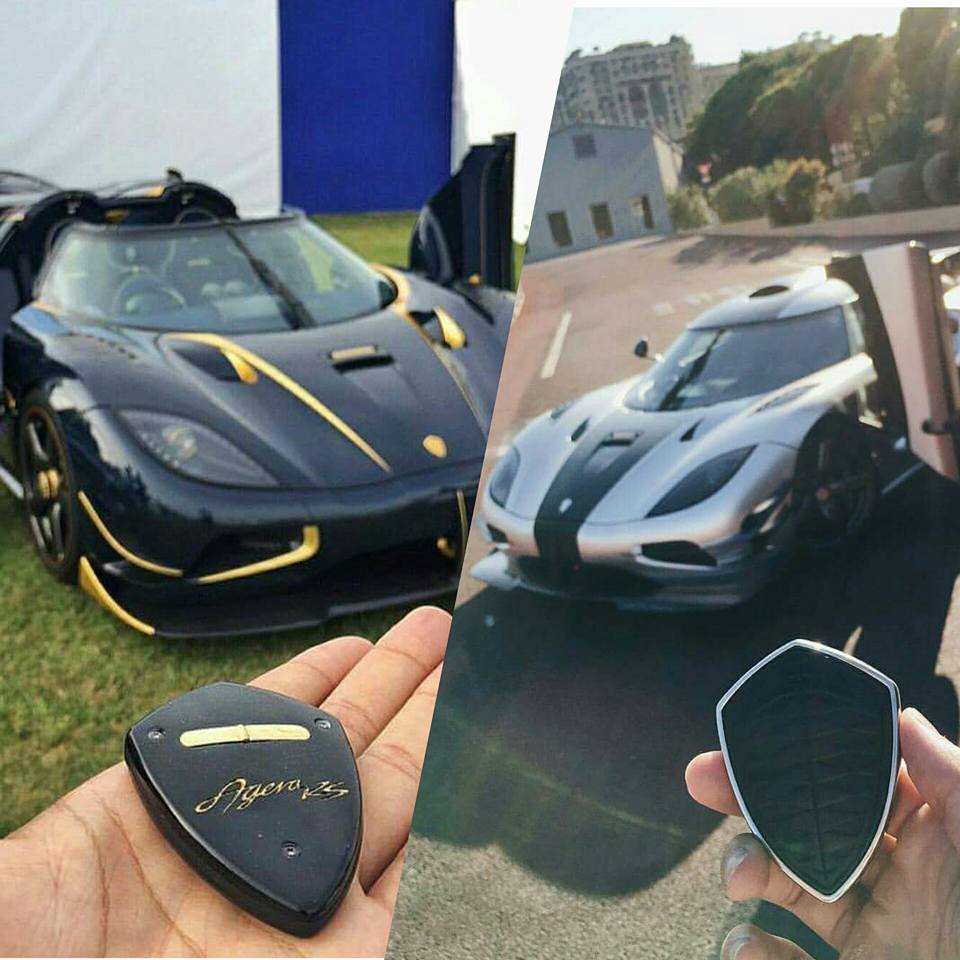 First few Agera RS keys were based on One:1 key design. The stainless steel bezel was CNC machined instead of 3D printed titanium for improved surface finish. The metal Agera RS logo was very thin laser cut titanium.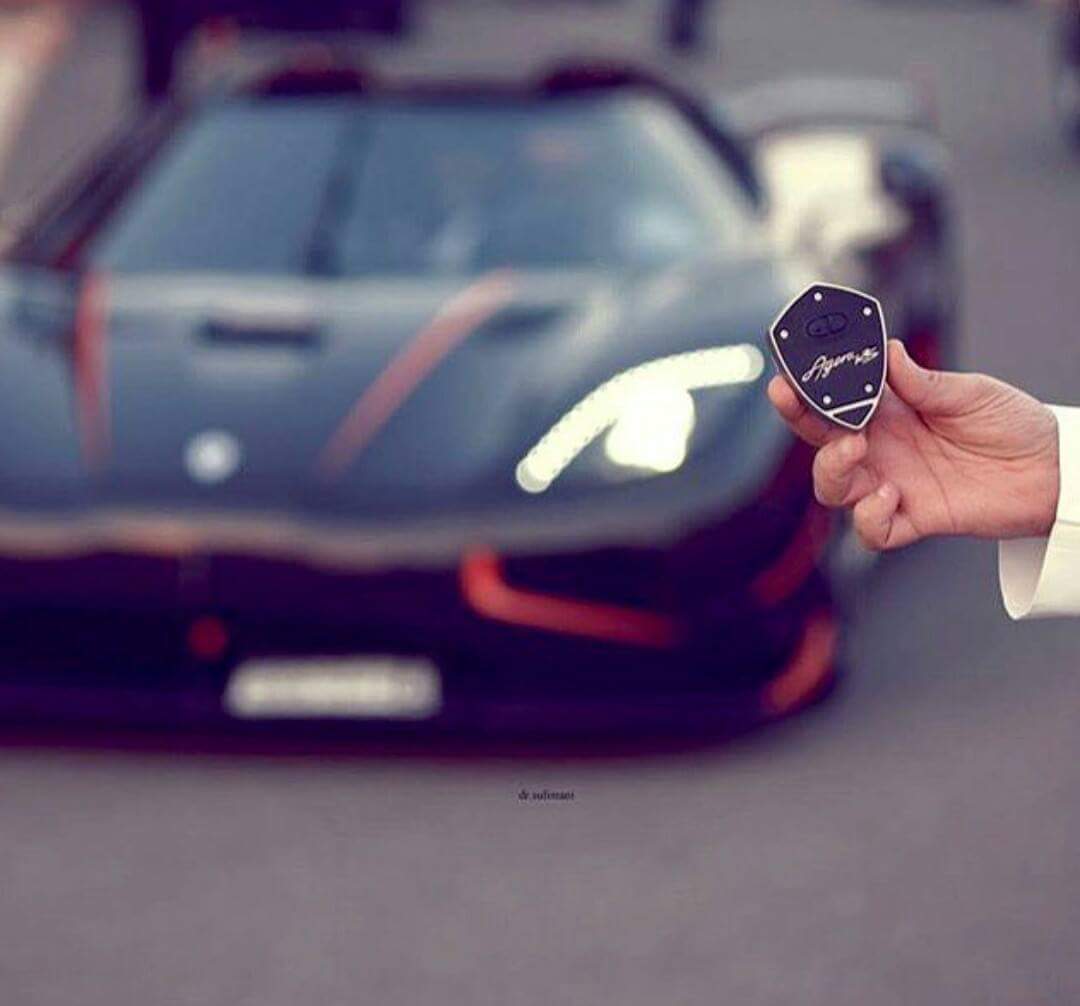 The final design was much smaller, lower weight (ca. 75 gram instead of ca 110 gram) and had a better balance. It was made of Dupont Corian material (thermoplastic material with ceramic filling which can be polished), which had no negative effect on RF performance. The material colour was usually close to the vehicle colour, with the fill of the inset logos usually done with a body colour paint. This gave a very special feeling to have a key matching the colours of the vehicle.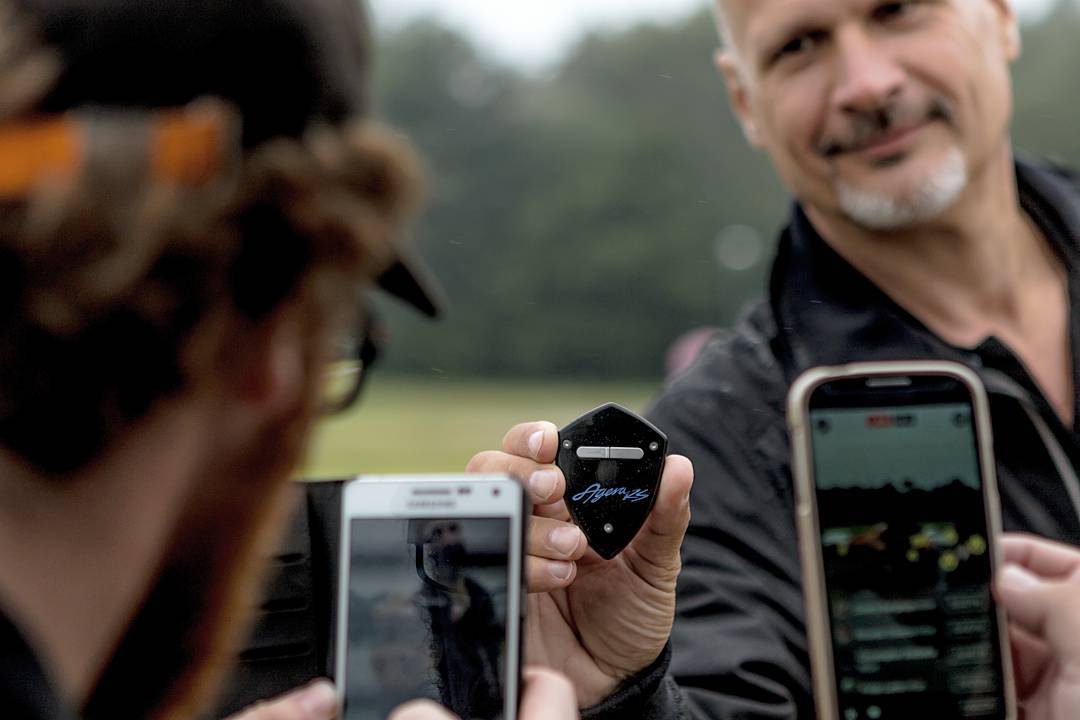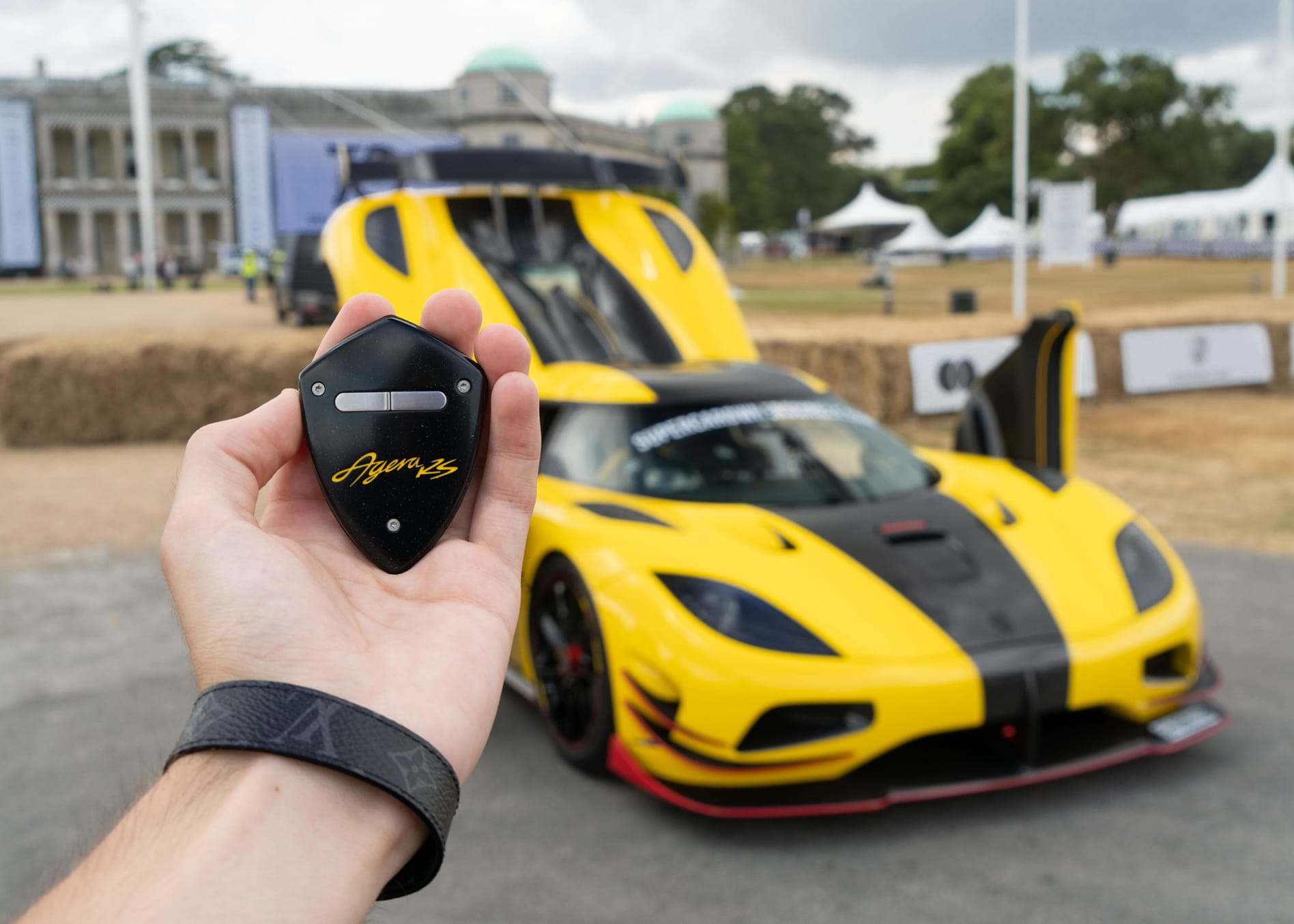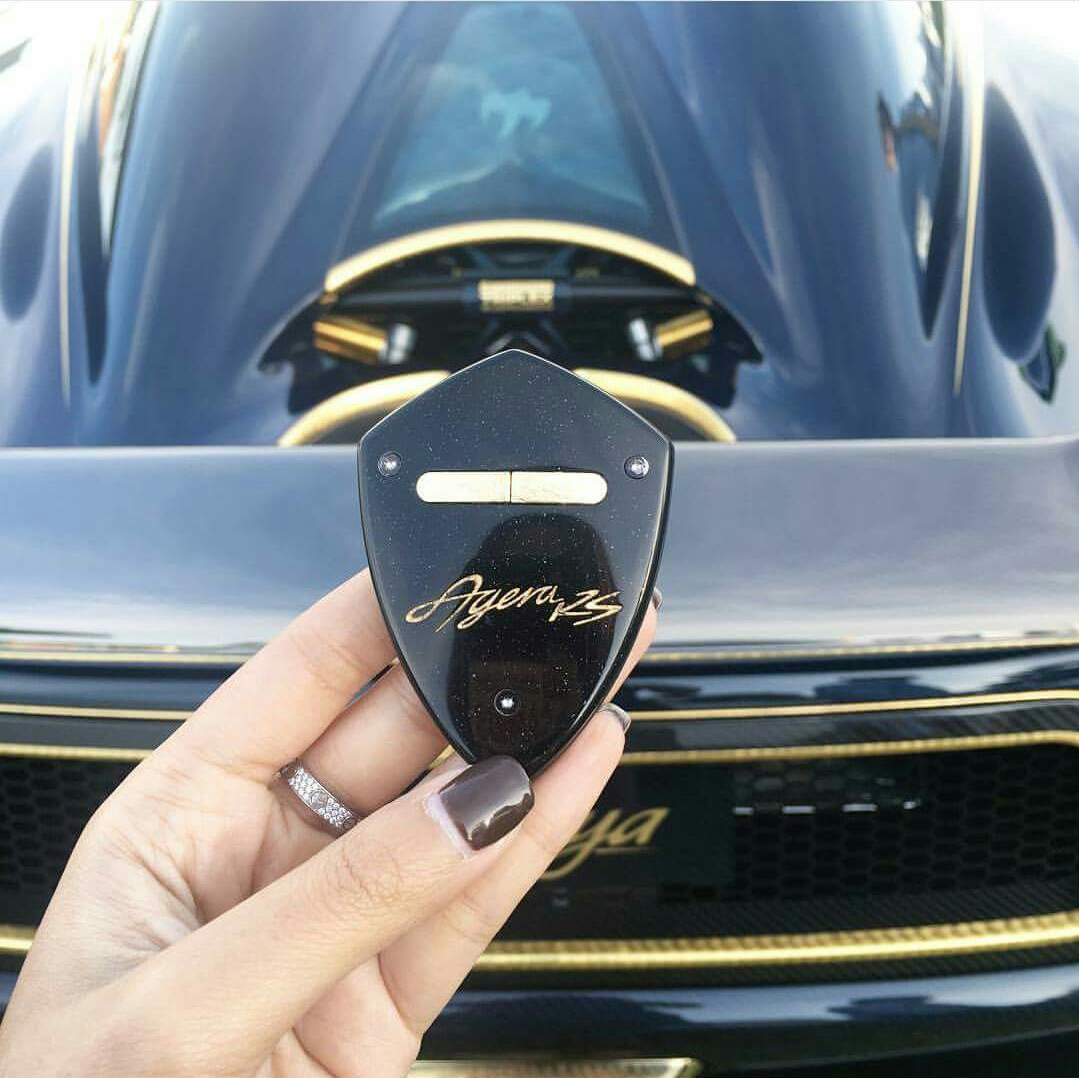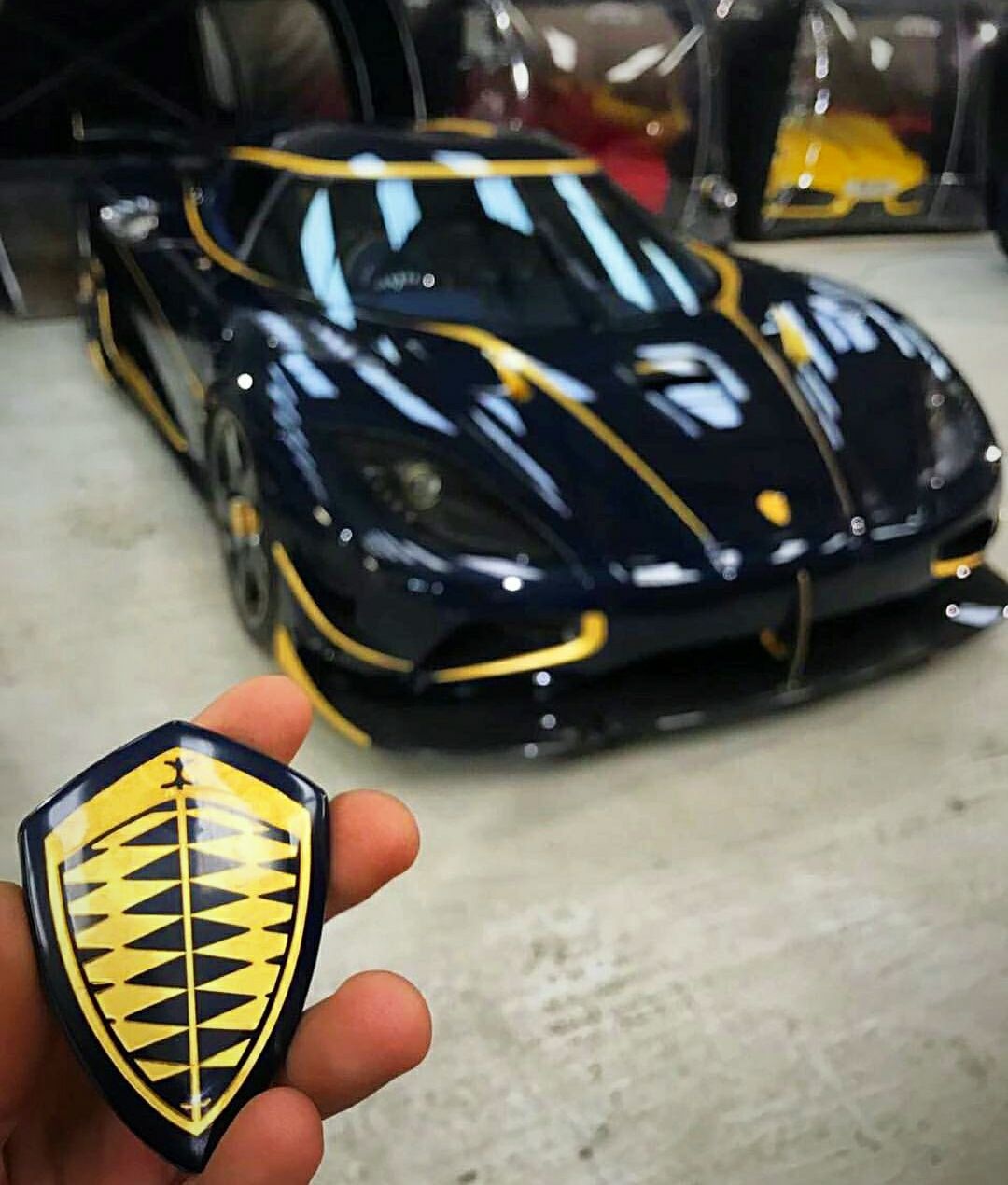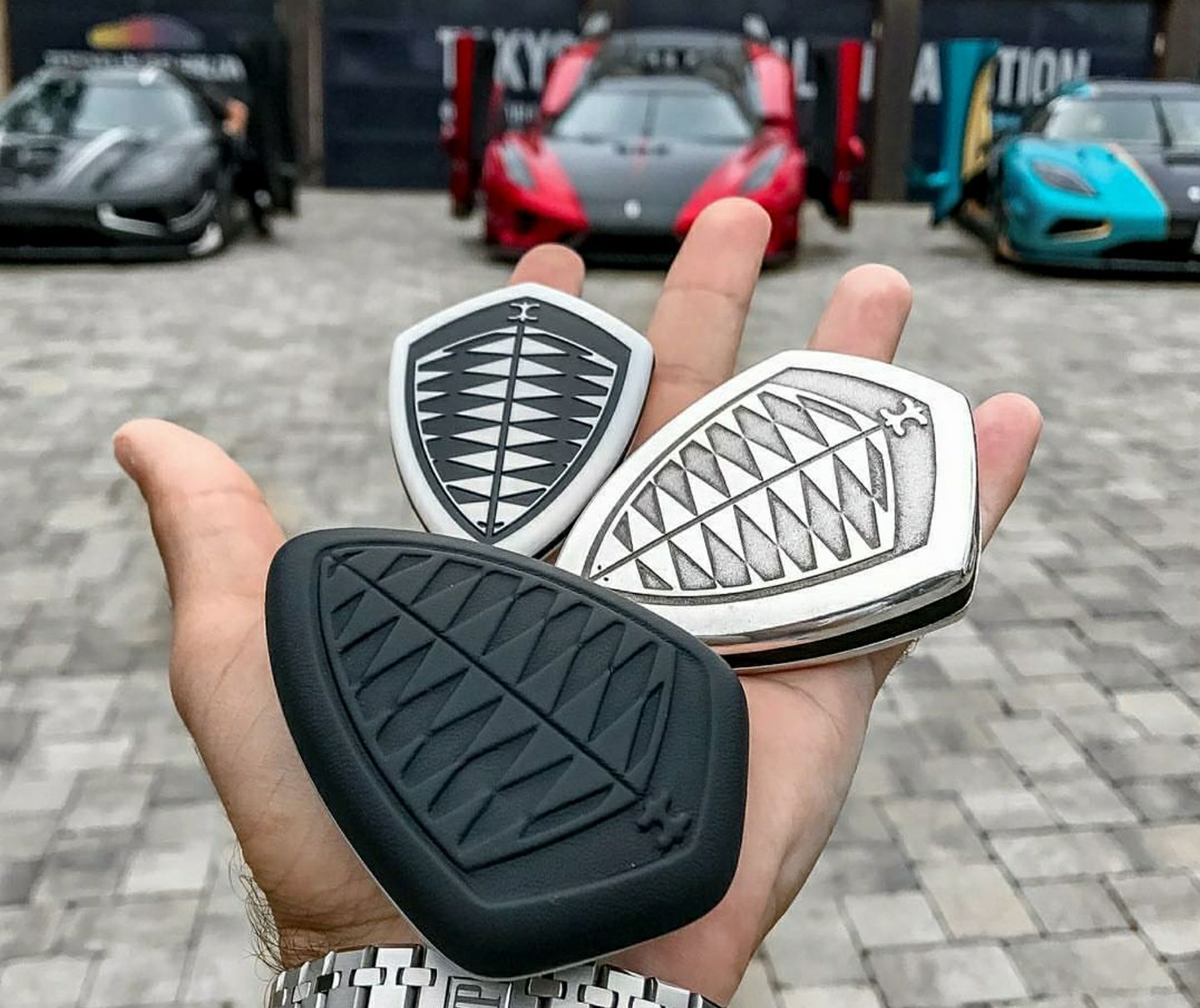 There was even a One:1 version made of the Agera RS key.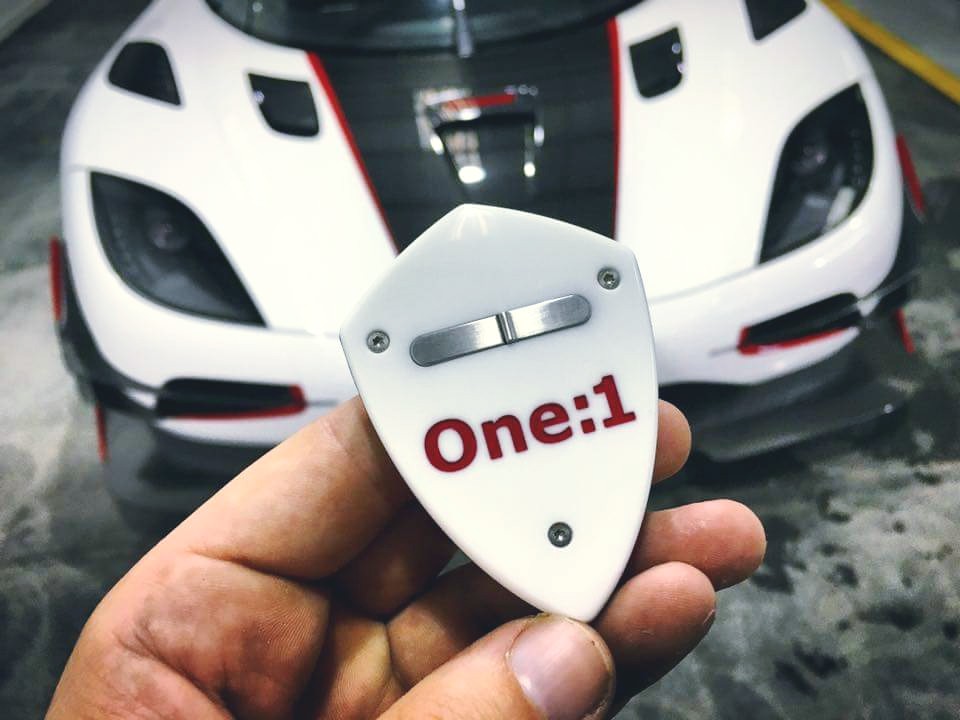 The keys were referred to as the key to happiness on social media, where owners and other people proudly showed their keys.
Design proposal for Regera key based on the One:1 key with a single bezel instead of the removable USB drive. A functional prototype was created for the first Regera vehicle prototype (the blue one shown on Geneva in 2015).
Supported my former colleague Oscar Dulow in design for the key fob for the Regera production model by suggesting and providing symbols to use on the buttons (e.g. vehicle profile with door open highlighted).