Not all customers appreciated the transition from the propeller- to the turbine-era styling. One customer requested a custom vehicle which would feature styling elements from previous production vehicles as well as show-only prototypes on the then new C8 Aileron platform.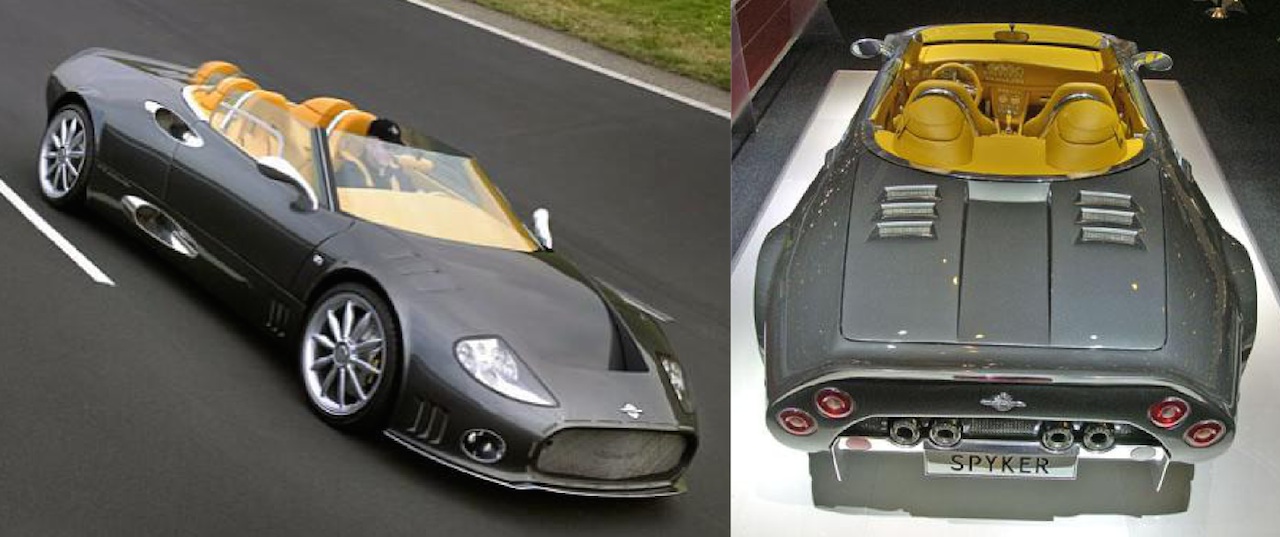 Similar to the C12 LaTurbie prototype, the customer wanted his vehicle to feature 'nostrils', polished metal/chrome ornaments such as door mirrors, light tubes and side air intakes and a quad-pipe exhaust configuration.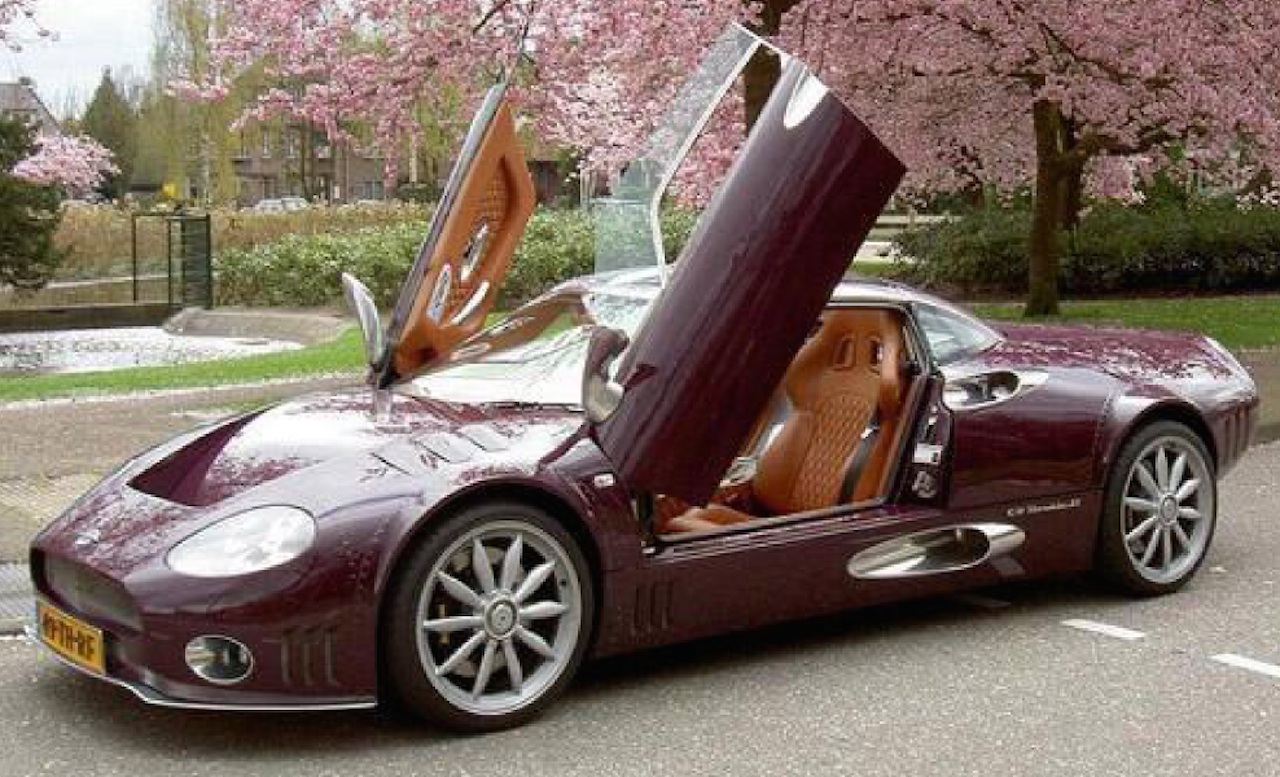 Furthermore the customer requested propeller style wheels, riveted body panels and extended wheel arches as on some special Long Wheelbase versions of the C8.

I did the design and development for the wheels, various shiny bits such as the tubes including roof scoop and mirrors and various interior components. The talented Simon Koop did the styling things such as colour scheme and renderings for the client to get things signed off.
Even though the costs of the modifications almost doubled the price of the vehicle compared to a 'standard' C8 Aileron, the client liked the design so much that he ordered a second vehicle for his brother! The brother requested the styling to be similar to the LM85 edition of the C8, so we made another proposal for that one.

The designs were approved on the basis of discussions and several renderings and the technical development then started properly. The custom wheels were optimised for strength and manufacturability with the supplier (APP Tech). All wheels were individually machined, allowing the 'propeller vanes' to point in the correct direction, opposed to the cast items on the series vehicle which pointed in the wrong direction on one side of the vehicle. It was a challenge to make the transition from single center-nut to the 5-nut hub and not mess up the spoke styling due to the changed ratios between wheel diameter and spoke length. I managed to make it look pretty good by manipulating the length of some of the surfaces.

The inlet tubes were a bitch to make; we got them machined out of billet in the end, polished and finished with a clear coating.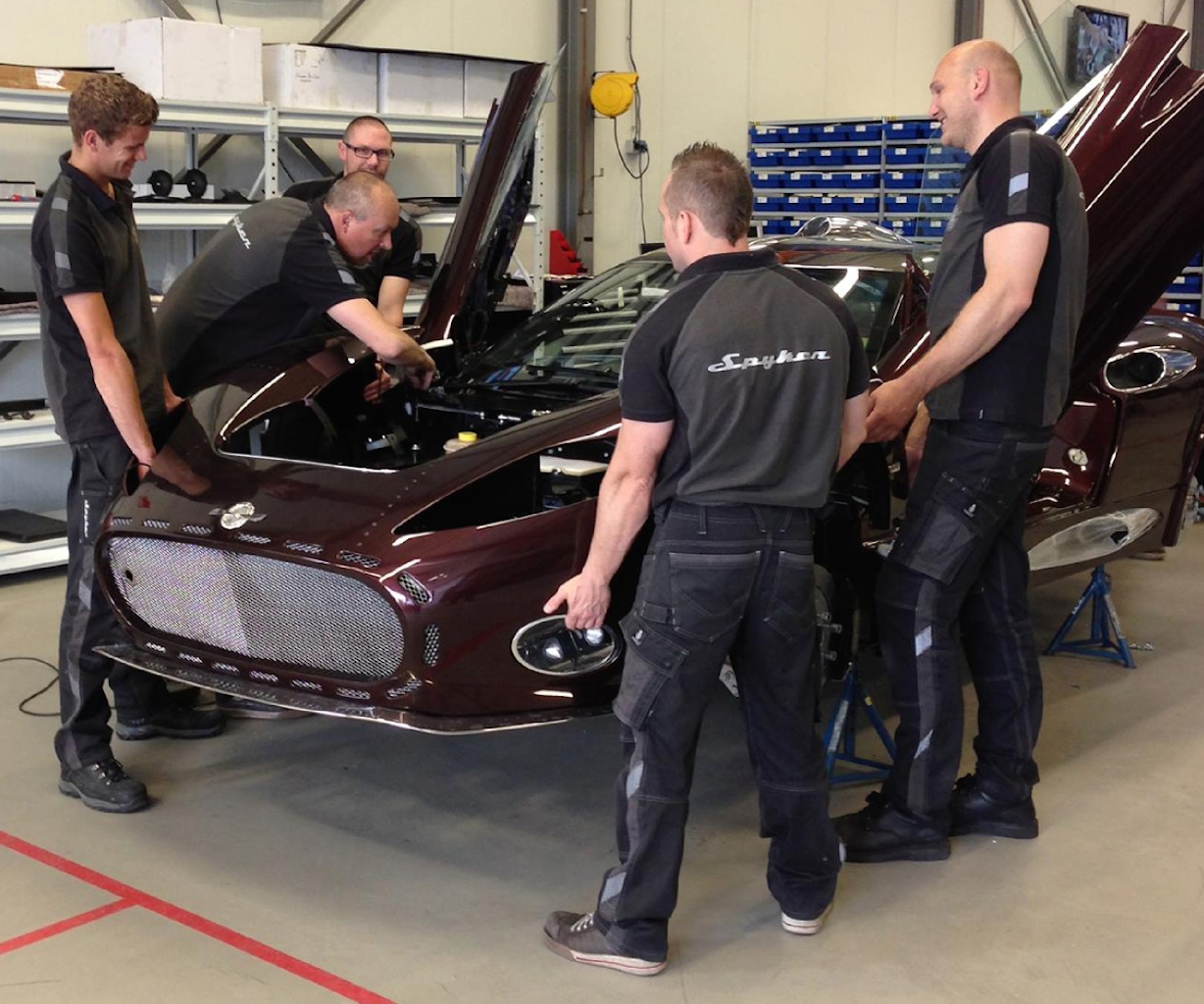 Fortunately the customers did not request any rear wings.